The Internet of Things (IoT) has been labelled as "the next industrial revolution" because of the way it will change the industrial landscape, working life and production systems, as well as how governments and businesses interact with the world. In fact, the revolution is already starting.
So what are the changes taking place and how are business models evolving? ISOfocus consulted David Welsh from Corporate Standards at Microsoft, to discuss standards and the Internet of Things. Here, he reviews the opportunities and challenges of IoT adoption, the role of standards and the ways in which business could contribute to the rise of Industry 4.0.
ISOfocus:  Everyone's excited about the arrival of the Internet of Things, but are there potential obstacles to its adoption?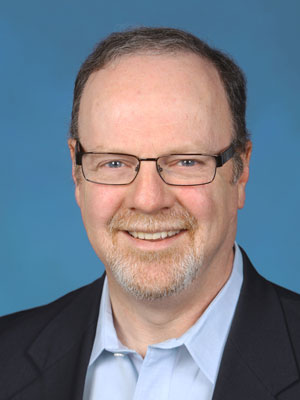 David Welsh: The Internet of Things brings the promise of new services, innovative business models and the harnessing of data to facilitate everything from improved predictive maintenance to a better consumer shopping experience. However, according to a recent report by the World Economic Forum, one of the greatest barriers keeping businesses from adopting IoT is the lack of interoperability, or standards, which can significantly increase complexity and cost.
At Microsoft, we are committed to standards and interoperability in IoT, and belong to several IoT-specific standards organizations and consortia on a national and international level. Standards are critical for ensuring interoperability between a broad set of processes and equipment that are worth decades of investment for many companies.
What are the other challenges faced by businesses when moving forward in IoT?
Interoperability is one piece of the puzzle, but when it comes to what's on the mind of global enterprises, and as more businesses connect the devices and assets they already own to unlock new business value, security will also come to the foreground. At Microsoft, we believe that IoT standards should address a number of critical issues, including cyber-physical security, "notice and consent", globally relevant IoT standards and alignment with other countries' IoT strategies and international trade commitments.
In the foreseeable future, the scale of connected "things" will reach new heights. According to Gartner, 6.4 billion connected things will be in use this year and more than 20 billion by 2020. The tremendous growth of connected devices and assets has increased concerns about security challenges in IoT. Unlike traditional IT security, where the focus is on securing software and data, IoT requires extending security for both software and hardware, often referred to as cyber-physical security. Protecting IoT solutions requires ensuring secure provisioning of devices, secure connectivity between these devices and the cloud, and secure data protection in the cloud during processing and storage.
What is the relationship between standardization and IoT? How should new standards for IoT be developed?
The development of open, voluntary, consensus-based and globally relevant standards is a major driver for a robust and competitive IoT marketplace. Standards are particularly crucial for IoT because they provide the basis for interoperability, which is needed to ensure that new IoT systems and legacy technology systems can work together.
Collaboration with industry is key to the development of any new IoT standards. Openness and interoperability between hardware, software and services will help both enterprises and government transform how they operate. Standards for IoT must reflect the fact that IoT relies on functions that are both traditionally information technology (IT) as well as customarily operational technology (OT).
Standards organizations should therefore be developing, when necessary, and adopting, when available, OT- and IT-aligned reference models, architectures and open interfaces for IoT. For example, in the case of smart manufacturing, existing standards need to be amended to fully enable advanced industrial technologies to develop, especially in cyber-physical security, cloud-based manufacturing services, supply chain integration and data analytics.
Today, there are a number of standards available that must be considered together, in an integrated fashion, to facilitate the transformative business opportunities of smart manufacturing: ISO/IEC 27000 on information security, ISO/IEC 28000 on supply chain security, and IEC 62443 on industrial control systems and automation.
What are the challenges that need to be addressed in the immediate future to get manufacturers, particularly the big manufacturers that use different approaches, on board?
Manufacturers today face a number of unique challenges as they struggle to stay competitive and deliver greater value to customers. These companies need to be able to connect a broad range of equipment and software that often spans decades of investment. Many manufacturers see the potential of IoT to solve these challenges but, in order to execute the vision, they need a platform that is open and secure and provides all the required services to deliver complete solutions.
How is IoT changing lives in the USA?
Many people currently associate IoT with purchasing wearables, such as a fitness monitor, or connected home products, such as a thermostat. That said, for every person who personally touches IoT through a wearable or connected home, there are many other average Americans who don't think they've experienced IoT. This is where many businesses are often putting the power of IoT to work to improve consumer experiences – even if they are not actively aware of it.
This is, in some ways, the real "Internet of Things", where the brands you trust have a massive opportunity to make your life better. Microsoft works with many of them, including Gojo Industries, inventor of the Purell hand sanitizer, by tracking hand hygiene compliance through the Microsoft Azure IoT service to make patients in hospitals safer from germs, and Rockwell Automation, which uses Azure IoT and data technology (including Power BI business intelligence) to automate the collection and analysis of data from remote installations across the petroleum supply chain.
How do you see IoT evolving over the next ten years? Where do you see the role of standards in untangling some of the tricky issues?
In the near term, IoT is providing the connective tissue making the transformation of both industrial and consumer markets possible. The flow of data from the network edge back to central IT is creating a new era where machine intelligence, with live telemetry from the real world, is disrupting conventional industrial practices around the globe, changing how we use transportation, for example, and allowing us to build safer vehicles with increasing productivity on the factory floor for a more competitive industry.
This IoT movement has the potential to improve the way we work and live.
Fuelled by digital connectivity, cloud computing and powerful new machine analytics, this IoT movement has the potential to improve the way we work and live as significantly in the next ten years as mainstream IT and the Internet did over the past 60 years.
Over the next decade, as manufacturers move beyond the infrastructure and connectivity challenges, they will begin experimenting with new capabilities enabled by the IoT improvements and sophisticated data analysis. As they expand beyond the manufacturing floor to integrate with external business partners, smart buildings and cities, and consumers, standardization activities will shift to semantic integration, interoperability across different ecosystems and vertical business domains, and secure data management. Looking forward, industry-led initiatives hold the most promise for overcoming such complexity.